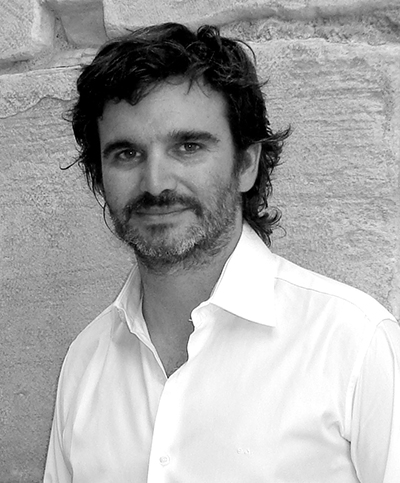 Principal | doxiadis+
Greece
Thomas Doxiadis, ASLA, B.A. MArch, MLA Harvard University, is an internationally recognized Greek Architect and Landscape Architect. In 1999 he founded doxiadis+, specializing in Architecture and Landscape Architecture. Ever since the office has delivered high quality projects of different scales and types, ranging from national environmental policy and master-planning to landscape design of seven-star resorts to high-end private residences, located in Greece, Europe, the Middle East and the United States. Throughout the last 20 years doxiadis+ has established an international presence and reputation for our specialization in reading the landscape and providing designs that jointly satisfy the needs of people and nature. We deliver projects which are at once dynamic and sensitive for client's which demand and value the best.
7 September at 15.45
The Snake in the Garden. Designing for Symbiosis
Utopia, the perfect place, is a form of paradise created not by God but by "man". This has been transcribed in many cultures as gardens that embody the notion of order, wellness and how we perceive our relationship with nature. Now, in the Antrhopocene, we have both the capacity to destroy the rest of the planet and the understanding not to do so.
As designers, we ask the question, how do we construct on our beautiful and sensitive landscapes without destroying them?
Our team has worked on this problem for 20 years, understanding both the land and people's relationship to it. Clients have opened our eyes, challenging our beliefs of the good and the beautiful.
Being passionate about design, we bring value by providing inventive and harmonious solutions to complex problems. Seeking the new equilibria, we think of the result of our efforts as designing for symbiosis: between humans and the other inhabitants of the planet, between humans themselves,
between old and new. The lessons we learn throughout our journey are integrated into future projects, while our approach and aesthetic has gained legitimacy and developed a following.
Designing for Symbiosis reverses the trend of transformation as destruction by formulating transformation as a new synthesis, a cohabitation.