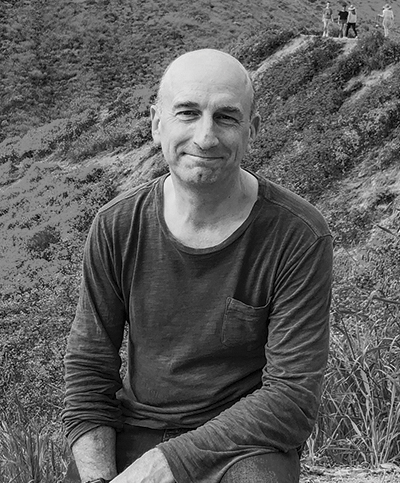 Professor of Planting Design and Urban Horticulture | University of Sheffield
Sheffield, UK
Nigel Dunnett is Professor of Planting Design and Urban Horticulture in the Department of Landscape Architecture at the University of Sheffield, and is one of the world's leading voices on innovative approaches to planting design. He is a plantsman, designer and pioneer of the new ecological approach to planting gardens and public spaces. His work revolves around the integration of ecology and horticulture to achieve low-input but high-impact landscapes that are dynamic, diverse, and tuned to nature. Nigel's work is based on decades of detailed experimental work, and widespread application in practice: he works as a designer and consultant and regularly collaborates with a wide range of other professions, and his work has been widely applied in the UK and abroad. Projects include: The Queen Elizabeth London Olympic Park (principal planting design and horticultural consultant); The Barbican Centre, London (new planting schemes for podium landscapes); Sheffield Grey to Green (Planting design for the UK's largest retrofit inner-city greenway and water-sensitive scheme). Nigel is an Ambassador for the Royal Horticultural Society and is a former Garden Club of America International Fellow. He is a gold medal-winner at the RHS Chelsea Flower Show and won the UK Landscape Institute Award 2018 for Planting Design, Public Horticulture and Strategic Ecology, and the Fellows' Prize for Most Outstanding Project 2018, both for The Barbican, London. Nigel has authored and co-authored key books on planting design, water-sensitive design, and urban rainwater management, Green Roofs and Urban Landscape Planting. His latest book is Naturalistic Planting Design: The Essential Guide' (Filbert Press, 2019).
8 September at 9.15
Transform: dynamic ground layers from sun to shade in parks and gardens
The reality is that the greatest areas of 'greenspace' that we have is found in existing and established parks and gardens, and yet most focus on innovation is usually on newly designed schemes. Most of this existing resource is low-quality, low-diversity, and low-interest. In this talk Nigel takes the case study of Trentham Gardens, UK to look at how large areas of existing lawns, gardens, parklands and woodlands have been transformed in simple ways, utilizing a 'meadow aesthetic' across the gradient of situations from sun to shade and wet to dry.
9 September at 11.30
Future Nature: urban solutions that go beyond 'Green Infrastructure'.
Meeting the challenges of the climate emergency requires radical, large-scale, transformational urban greening. This will mean working in areas outside of the boundaries of traditional horticulture or ecology. In this talk, Nigel goes through the practical details of two leading UK schemes: The Barbican in London, and Sheffield's Grey to Green phases 1 and 2. Design, implementation, and ongoing maintenance are discussed, with an honest and up-front review of lessons learnt.