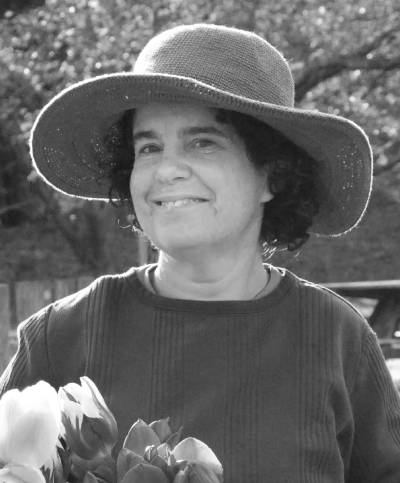 Lecture | Gardener
Chanticleer, Pennsylvania
Lisa Roper has been gardening at Chanticleer, a public garden in Pennsylvania for 32 years. Her experience includes woodland gardening, spring bulb displays, floral arranging and photographing the garden for the website and publications. For the past 9 years her passion has been the Gravel Garden, infusing a Mediterranean style to the East Coast of the United States.
Lisa is a contributor to The Art of Gardening, design inspiration and planting techniques from Chanticleer. She lectures frequently on a variety of gardening subjects.
She has a BFA in Fine Art from The Cooper Union and her photography has been awarded the Gold Media Award from GardenComm (Garden Communications International) for Chanticleer Now & Then.
The Evolution of Chanticleer's Gravel Garden
September 8th, 13.45
For the past 9 years, Lisa has managed the Gravel Garden at Chanticleer in Wayne, Pennsylvania. A gently sloping site planted with a mix of fine textured grasses, gray-leafed Mediterranean plants, drought tolerant perennials, annuals grown from seed, and hardy succulents, the gravel garden is a stunning and unique landscape. Ms. Roper will discuss how form, texture, color and rhythm are carefully considered in her design choices. She will introduce some of her favorite plants, cover planting techniques, the importance of "editing," and the practice of using photography to inform design decisions.
Embrace The Shady Side
September 9th, 10.45
Lisa will discuss the development of several woodland gardens at Chanticleer. She will address the considerations of gardening in the shade including evaluating the amount of available light and soil moisture, plant selection, care in planting under mature trees, design, the importance of texture and consideration of plant succession.