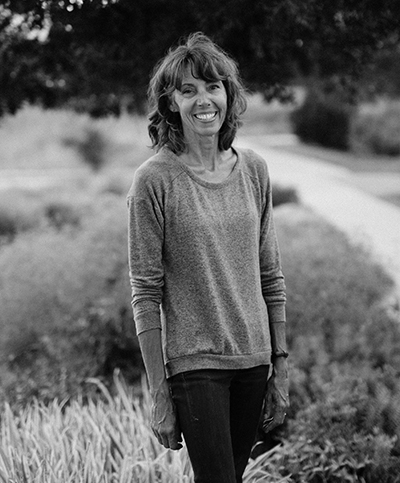 Horticulturist and Designer | Gardens on Spring Creek + self-employed designer
Fort Collins, Colorado, USA
Lauren Springer has designed public plantings at Denver Botanic Gardens and the Gardens on Spring Creek in Fort Collins, Colorado where she created and tends a new ¾ acre garden that showcases more than 5000 plants suited to the climatic rigors of northern Colorado. She has written five books, including The Undaunted Garden and Plant-Driven Design. Lauren studied for five years and received her master's degree in horticulture from Pennsylvania State University in 1989. She emphasizes plant diversity and ecologically sound horticultural practices and has been a propagator for 35 years, introducing many new plants to the American nursery trade, some her own hybrids. A pioneer in water-conserving plantings, she also seeks to create beauty with wildlife function. This commitment resulted in Audubon Society Habitat Hero awards for four of her design projects.
16 September at 13.45
Inspired by the wild: making naturalistic plantings for beauty, adaptability, and creatures
In an ever more crowded and unnatural world, many of us find reconnection with plants and creatures in gardens and wild places. Lauren designs and tends diverse and beautiful public naturalistic gardens to make this connection accessible to more people. She will discuss distilling the essence of various natural plant communities to make inspired garden spaces, as well as plants and practicalities unique to creating
and managing such plantings.
17 September at 10.45
Planting for sensuality: creating spaces that delight the senses and move the soul

What makes our gardens sensual? It can be much more than just the dominant and powerful visual seduction of color. Light, texture, fragrance, motion, and other components combine and change, stimulating our eyes and other senses in new and different ways that we feel as immediate, intimate, and present. Lauren will show how to enrich our experience through plant selection and creation of spaces that engage all the senses.